USPC Jain Elementary School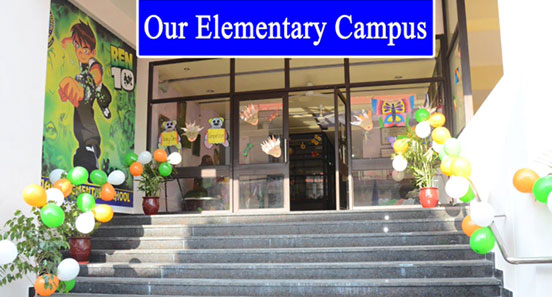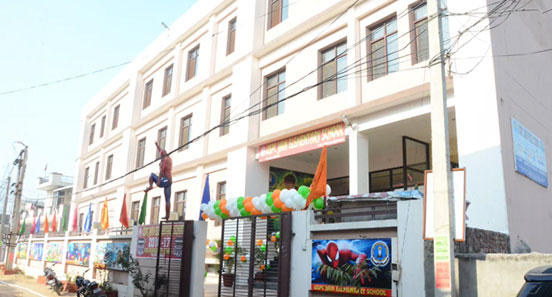 USPC Jain Elementary Schoolis a perfect place for the young ones who may blossom into beautiful and responsible beings. We had our grand opening on April 4, 2014 and startedwith our grade Pre Nursery to Grade UKG. We are an undistinguishable part of USPC Jain Public School, an institution, serving the society from last three decades. This branch is situated just opposite to main branch. USPC JAIN GROUP OF SCHOOLS together work for the betterment of the society as a whole. It is also to be remarked here that, this school of ours has latest,STATE-OF-THE-ART infrastructure including,beautiful, air conditioned & spacious classrooms, elevator, computer room, well stocked library, smart classes, recreation field, toys and all the means and resource required for quality education.
The schoolfollows a curriculum which is well designed so as to develop all the requisite skills amongst the children. We lay special emphasis on the emphatic and ethical development in all our tiny tots. Various competitions and special activities are held from time to time for the holistic development of the USPCians…. The students get graduated from the pre - school and joins the main branch after grade UKG.Clean and hygienic environment for the kids at reasonable fee is the foremost aim of the management at USPC. Under the able guidance of Shri Mohinder Paul Jain (Manager) the school is reaching its new heights and it is inevitable that USPC is counted the best for toddler education in the area.
Address :- Friends Colony, St. No. 2, Chandigarh Road, Jamalpur, Ludhiana -141010,
0161-4600207 (M) 9988453531,
toddlers.uspc@gmail.com, uspcgroup@gmail.com
Follow Us